Chef's Recommendation 10F Restaurant Leila Cuisine Creative French Course
~ Inviting the atmosphere of adults ~ Plenty of blessings of rich earth such as vegetables nurtured by the natural environment and climate of this region. The safe and dynamic ingredients that are gentle on the body and mind are made by the chef to the healing cuisine. Enjoy dishes that you can enjoy Furano from the inside of your body to your heart's content at a French restaurant with an adult atmosphere. There is also a wine cellar boasting a sommelier, including locally produced Furo wine.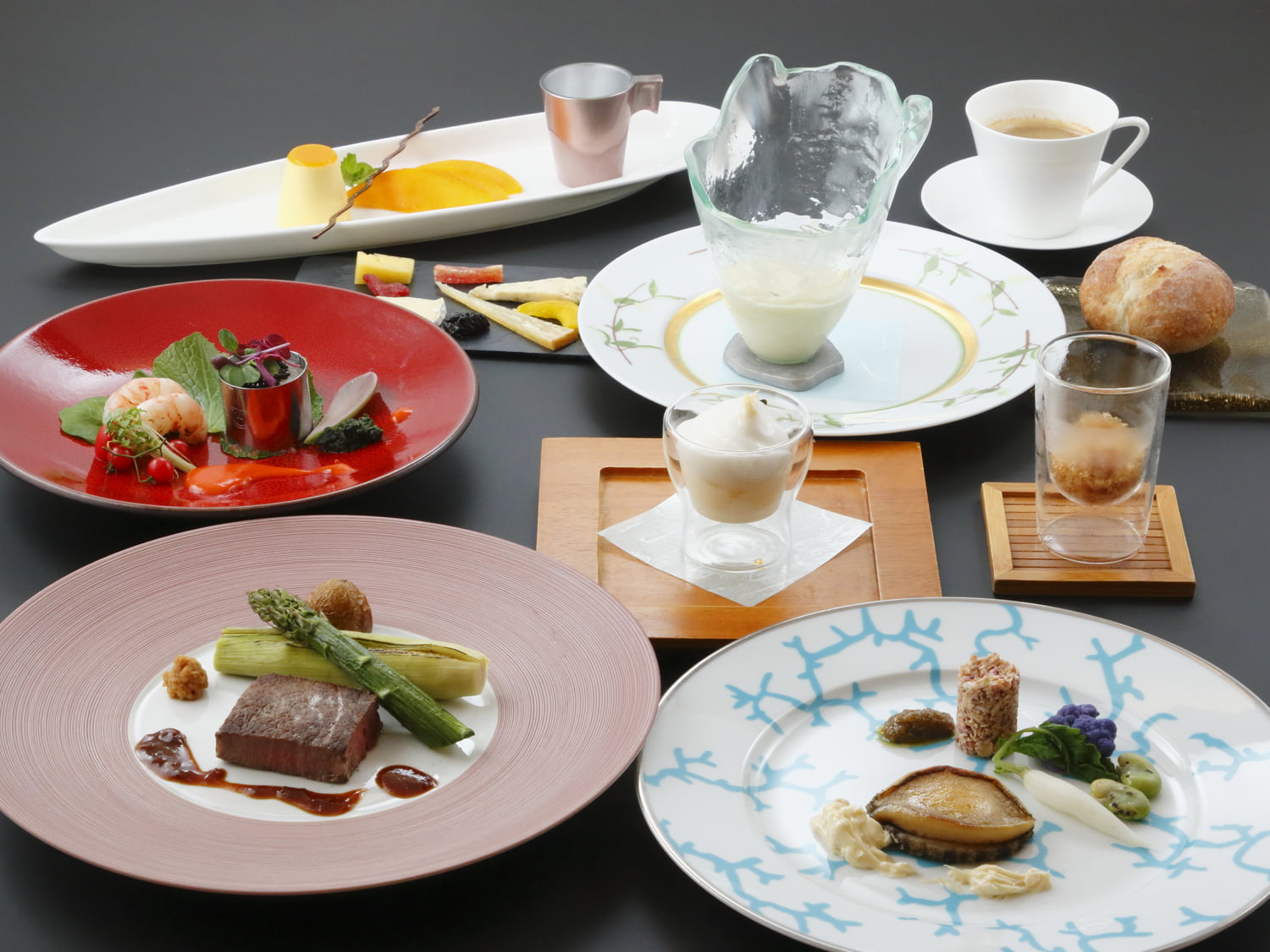 Creative French Course Image
■Please note when using Restaurant Leila on the 10th floor * Dress code: Casual clothing (jeans, shorts, shirt without collar, etc.) is not allowed. *Elementary school students and younger are not allowed to use the service. Limited number of seats and pairs. It will be a reservation of the net with a dedicated plan. Reservations must be made at least 1 day in advance. Approximately 6-7 tables (about 18 seats) * Leila's plan is available in advance for meal start time. 18:00, 18:30, 19:00, 19:30 (Please arrive at the hotel at least 30 minutes before meal starts)
Please spend a relaxing time healed by adult time.
Reservations for 10F Restaurant Leila are for this plan only.
For online reservations, please click here. "Leila Cuisine Plan"